Greetings, Everyone!
We have been working on a revamp to the MusicBrainz Website. We are moving ahead with some design changes and wanted to share a few mock ups for the first and the most important page of our works here, the starting / landing page to the MusicBrainz website. I am pretty sure it was the first interaction for many of us with the MetaBrainz services and we all have a special place for it in our hearts.
Now, as technology has progressed rapidly, we need to upgrade with time as well. With that, we even need a great first impression on anyone who comes across MusicBrainz.
Mocks Ups in whole: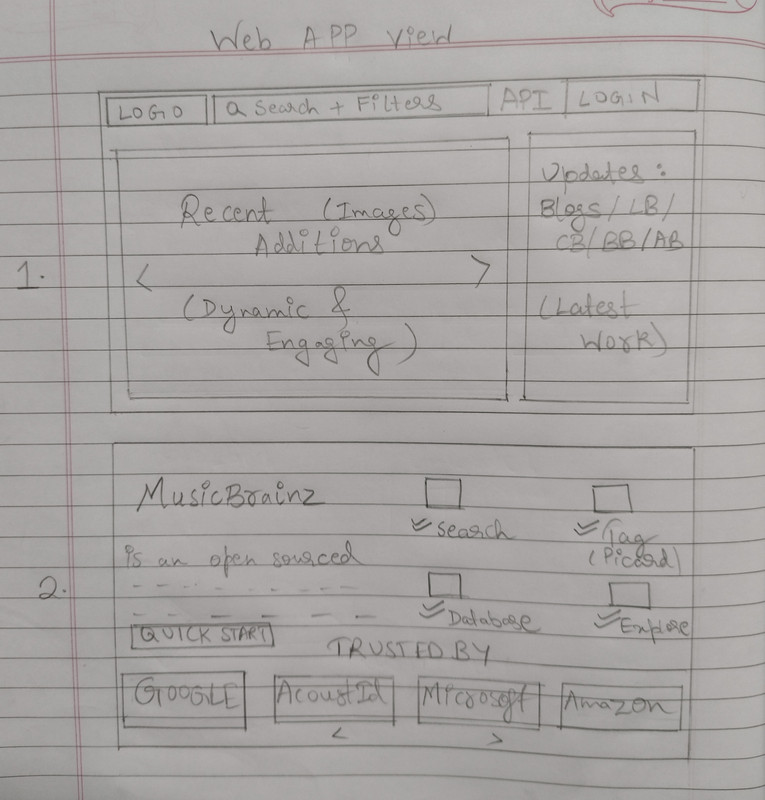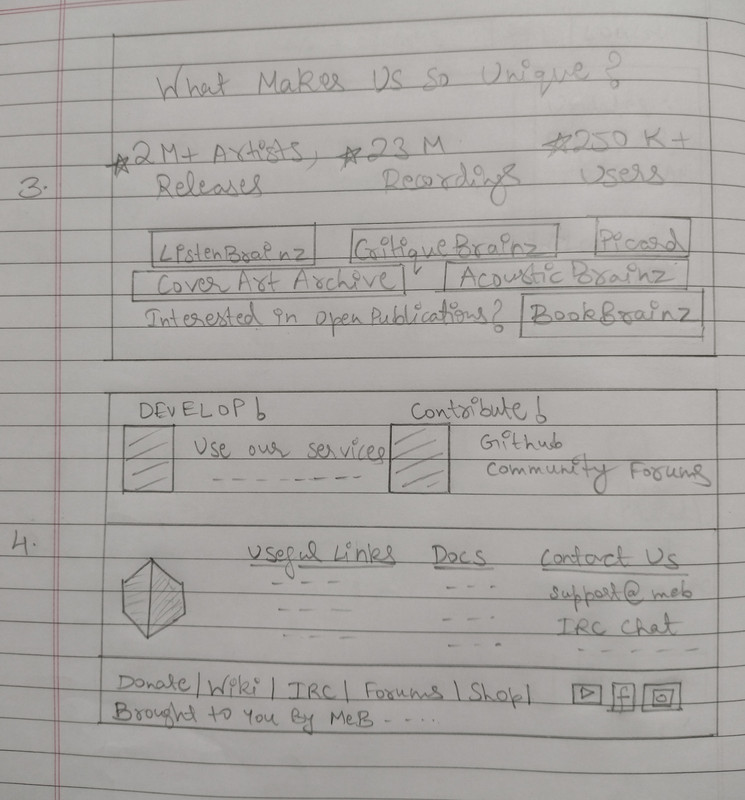 Let's dive into every section one by one.
The Opening.

The highlights here are: the Search Bar on top with a single layered Navbar as opposed to the current two layered one, the recent additions moved to the top, and the Updates showcasing our blogs, latest stuff and much more. This will help keep the introduction to the website Dynamic and Engaging in nature!
MusicBrainz Introduction and Features

This section will aim to explain the users of the important features and the supporters/sponsors of the project.
The fun part.

We showcase our progress till now and our major projects which pan out the scope for more user interaction.
Finishing off

Here, we invite the users to contribute, use our services and understand more about us and the relevant information to interact.