I'm getting a freeze-up when choosing Picard: "Preferences" and the options window opens.
The window paints, but I get a round "beach ball" cursor and the Options never populates.
(At this point, Picard will not "Hide" using Apple-> Hide or (from the finder) Hide Others… it's just stuck in an unresponsive state.)
I have to Force-Quit, which generates a crash report.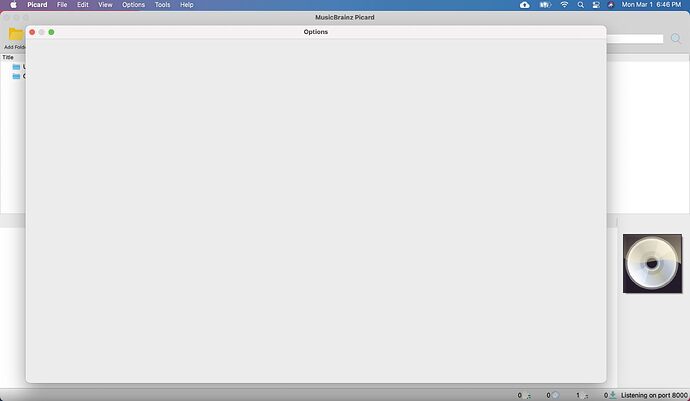 Picard 2.5.6
MacBookAir 10,1 (Apple silicon M1)
macOS Big Sur 11.2.1
This still occurs after reinstalling and restarting. But, not consistently; I was able to change preferences 1 or 2 times out of about 20 attempts the last 2 days.
Is Preferences/Options crashing for anyone else?
I can paste the crash report contents if it's helpful.