Looking at the statistics it seems voter turnout on MusicBrainz is not very high.
92 votes in 1 week gets you on the Top 25 voters list.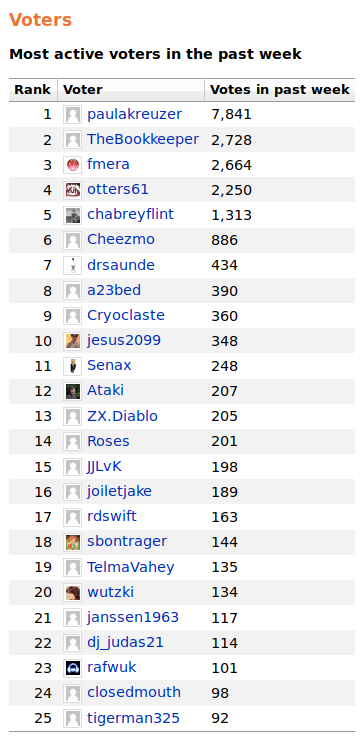 Voting is not only important to find errors in edits, but it also helps you learn new things. Even if you just vote "abstain" you get the opportunity to follow the discussion in the edit notes. I believe that taught me at least as much as the guidelines or as making mistakes myself and getting comments on my edits.
Of course I don't expect anyone voting as excessively as me.

Here are my current search results for all open edits I haven't voted on yet:

For you the same search looks like this.