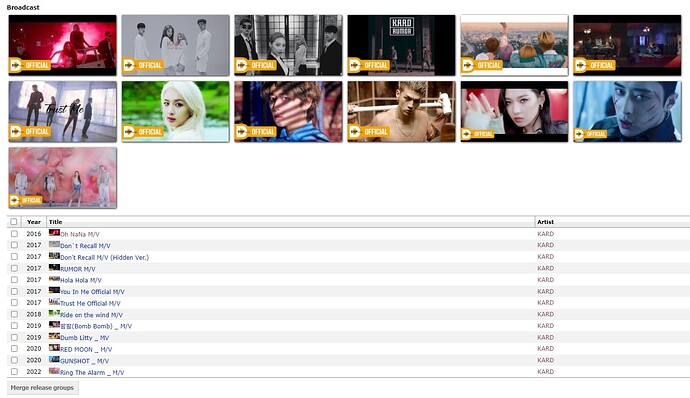 What do you think about this? First of all, I don't know if music videos are even releases. Is every YouTube video that contains music a release? Should they all be added to MB? I don't think so. Secondly, Broadcast does not seem appropriate at all. In the guidelines, Broadcast secondary type is described as:
An episodic release that was originally broadcast via radio, television, or the Internet, including podcasts.
Music videos aren't broadcast, they're streaming videos stored on a server that can be watched anytime. What should I do about these releases? Thinking about removing them.