Kia ora!
I've finally been motivated to make a mockup with my thoughts for how release pages could be improved. Motivated because @akshaaatt has been doing lots of redesigns and I want to be able to worm some of my ideas into his productive brain as early as possible

Please don't take this as a complete mockup. My time is limited unfortunately!
Key thoughts:
Hierarchy: What is most important to display? Are we sorting the most important elements into the most prominent places?
Hierarchy 2: Are we grouping relevant information so people can pick out sections they want to find at a glance, and then sort within that at a second glance?
Keep it simple: Rethink the display, but keep the basic existing layout. It's not really fundamentally 'broken'.
Make it easy to apply the same style/design to other entity/page types (e.g. header, tabs, sidebar, main panel)
Encourage contributors and link to other MetaBrainz projects: Big 'edit' and 'signup' buttons. LB listen #'s woo!!
Little things: Are we duplicating any links unnecessarily? Can we replace hyperlink text with toggles where appropriate?
I'm not sure about the big [album] [2018 (original date 2017)] … blocks at the top, but have left it in as an example.
Forum preview: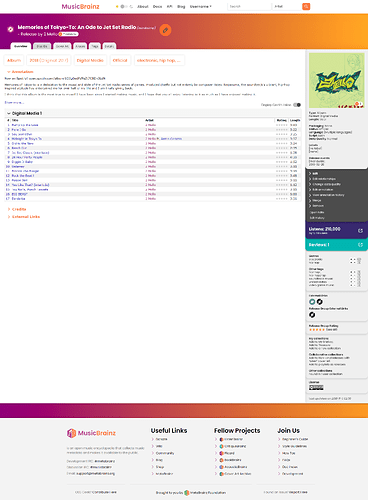 With LB getting heaps of dev interest at the moment we could make the LB more prominent even: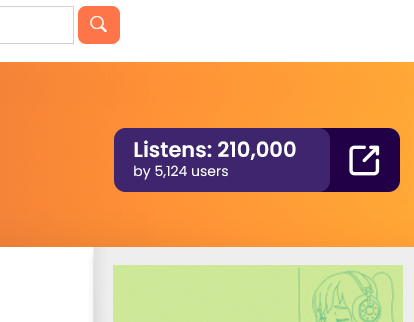 Peace all!