Since we are getting more and more editions which are not seperare editions according to BB rules, we have to think about how to display the range of these editions.
At the moment there is no other way than this: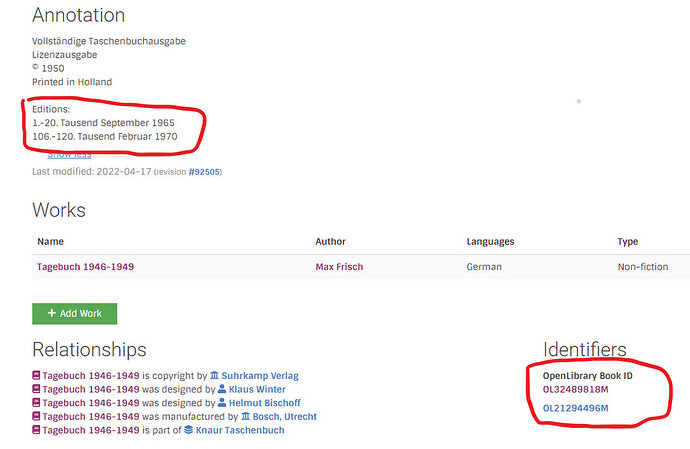 adding the variants at the end of the annotation field and, if possible adding a picture (via link) of the first and the last edition of the group of variants.
This should not be confused with adding information as printed in many editions like this: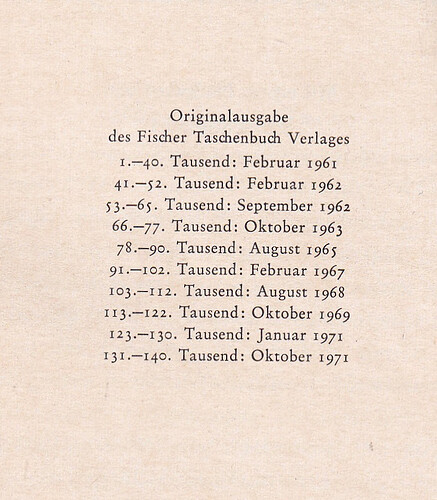 Of course it must be allowed to add this info to the notes without any further knowledge about the properties of the earlier editions.
It might look like this: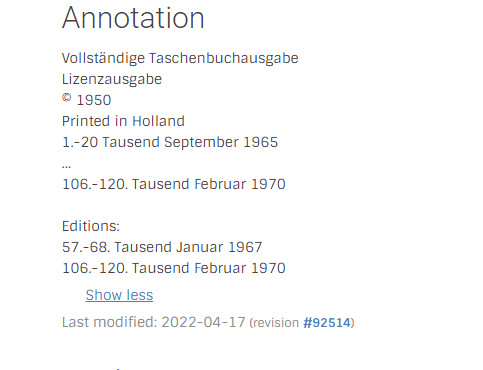 Confusing, isn't it? So I think we need a seperate field to display the edition variants (or just the range) that belong to a specific BB-edition.
PS. I'm not satisfied with my use of terms concerning this issue, but I hope it's comprehensible.