Why is the disambiguation text hidden from non-members?
If someone visits MusicBrainz without extra scripts changing the page, or if they visit and not logged in as a member, why is the disambiguation text missing from a Release?
We have a number of editors who trawl the database deleting anything in brackets and screaming about ETI and pointing to guidelines. These editors strip everything away from a track name that doesn't fit a guideline. Or remove locations of a gig. Or move (live) notes into disambiguation. Or the fact the track is a (demo) or (alternate mix). They often will point to the fact the disambiguation field is where these details should be. Yeah - guidelines

. I am not going to go into that debate here.

BUT why is it that this information then becomes so hidden for normal people trying to access this site?
Like many editors, I have a script that puts that text up onto the screen so I can see that information when I go from Release to Release. I assume many editors use this same script. Trouble is that hides what "normal" users see.
Logged in users see this: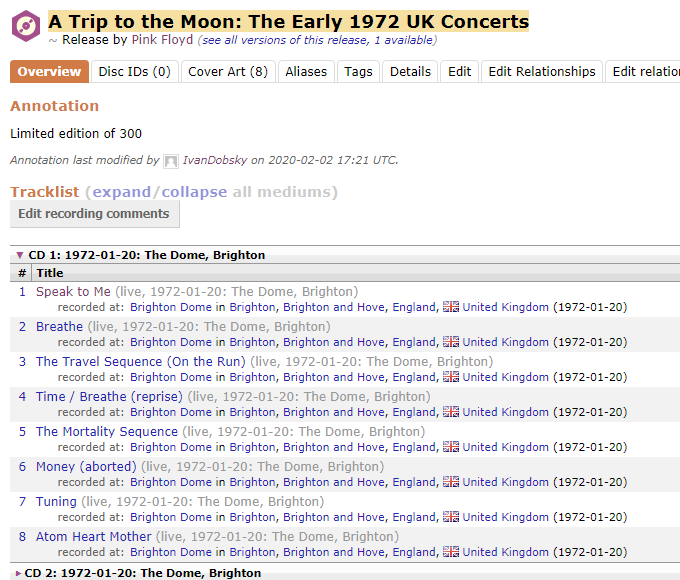 Logged out users and non-members see this: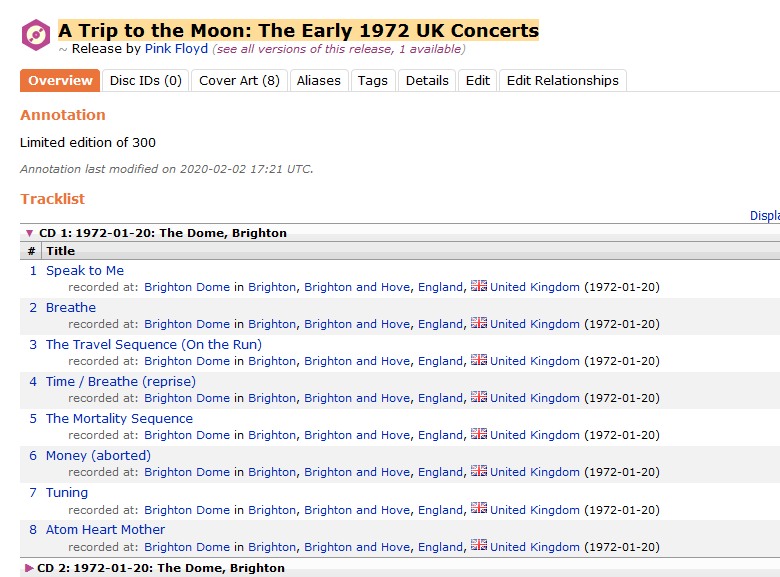 Please can we get the disambiguation text visible on the release for non-logged in users \ non-members. That way the people stripping out the ETI text will not be causing so much confusion for non-members.