For everyone: I realised my mockup is open to interpretation. Let me try again. This would be automatically done for a release set to [digital media], with [x] or more countries set.
Click to enlarge images.
Display in release group:


When clicked:


Release editor (no change):


Sidebar/other displays shouldn't have any trouble I imagine: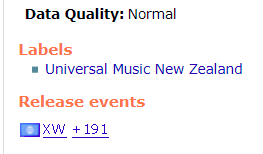 Feedback? @tigerman325 & @elomatreb you are good sounding boards, as I think you sit on opposite sides here. What would be the outstanding issues for you, with the above?