With today's stylesheet hiccup, I used beta.musicbrainz.
Quick bug reports…
Editing a Recording, and the list of Works is only one Work. So should not need "these relationships have a specific ordering"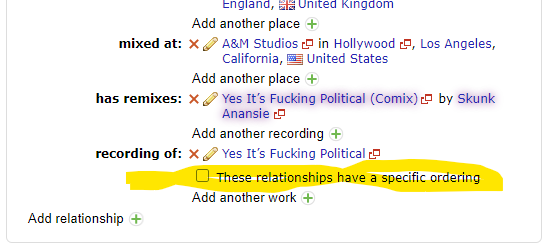 On the Release Relationships page I can't set the live, cover, instrumental, recording dates of the work…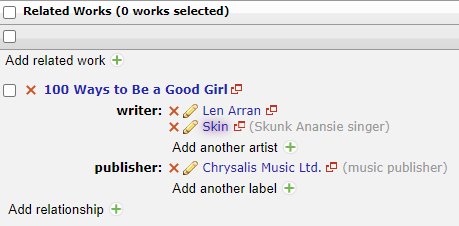 Quick feedback
That wide and baggy spacing on the Release Relationships page is going to make editing multi-CD pages long hard work of much scrolling…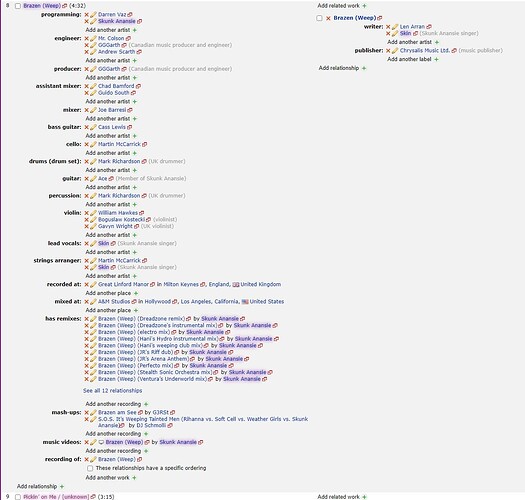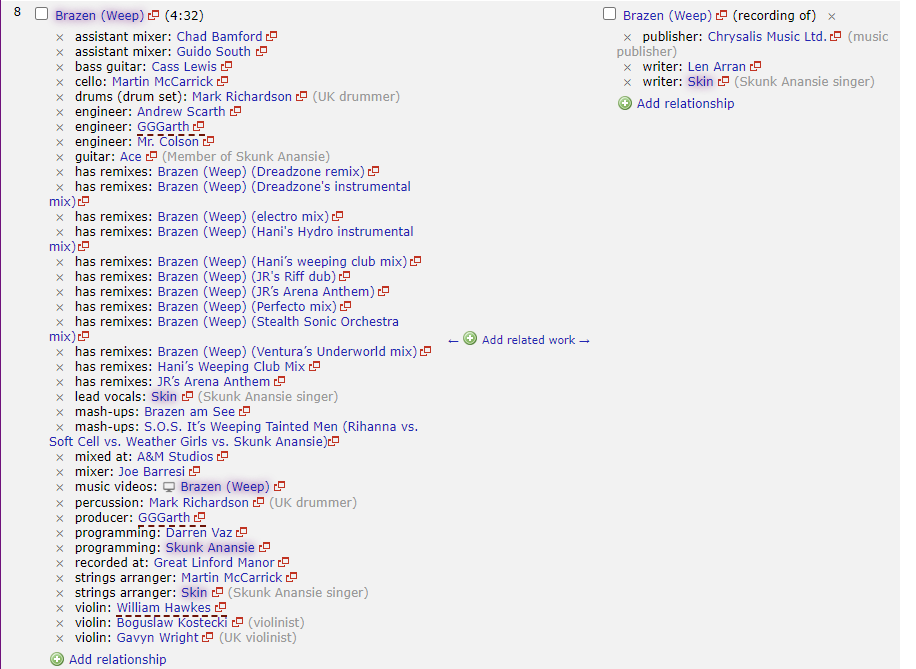 Yeah, that works on a Recording page, but it going to make navigating a Release Relationships page a lot harder. One single "Add Relationship" button at the bottom of each section was so much neater looking.
I do like the way it is now not alpha sorted and instead grouped. Engineers, instruments, locations. Just spotted that. But don't need "recording of" on the left side when it is also on the right column.
(This is just some quick user feedback. Sorry I can't get into all those tickets, it would make my head spin. Always appreciate the work you guys do, so don't take this as negative. Just the way I type.)