Hi.
There's a release on Discogs -->
Apparently, the artist ist "Boosta:Iconoclash", so I added it to MB and began adding the tracks.
Then I found out that there's this release already:
where the artist is simply "Iconoclash".
I do own the original CD, where on the last page of the booklet you can read:
Boosta :iconoclash ends here. :iconoclash goes on with other experiences
The three :iconoclash alchemists are:
Davide Dileo . Tiziano Lamberti . Marco Rainò
So what is now the correct artist name in this case? When reading out the info from the CD itself (using XLD), it looks like this: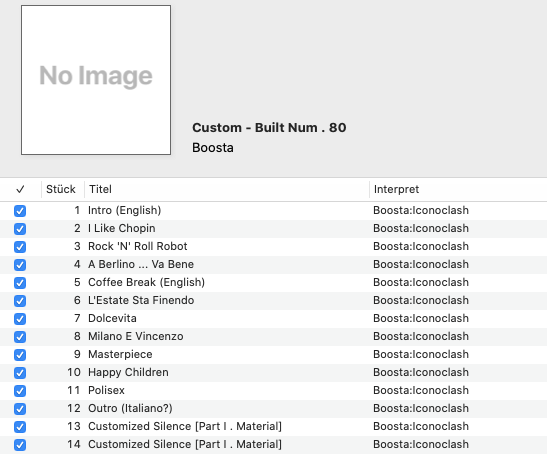 Also, the track listing on the MB entry is not correct, but I would only correct it when I'm sure which is the right artist name to be used.
Thanks!