(If this is in the wrong section, please throw me a few extra tags to put me right

)
I have this set of scripts installed on my copy of Vivaldi: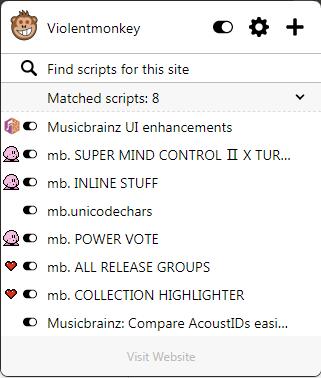 But something is wrong. When I do a merge of Recordings I don't see the AcoustIDs even though there is a column for them.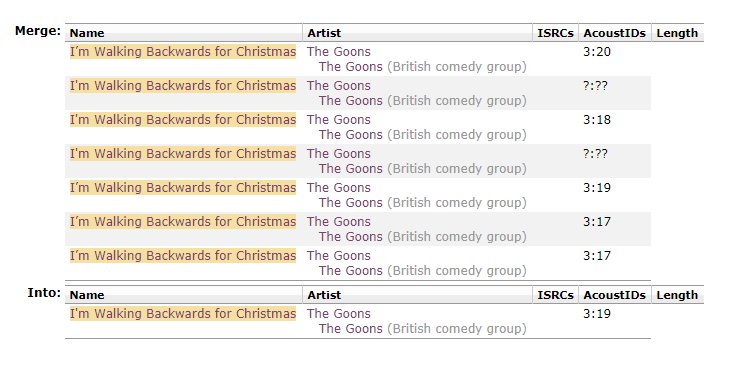 Any thoughts? Are there settings I can check\reset to bring these back?
On a similar thread - how can I get an AcoustID to show on a Recording page? This seems to be the most logical place for it to appear, but I can't see it.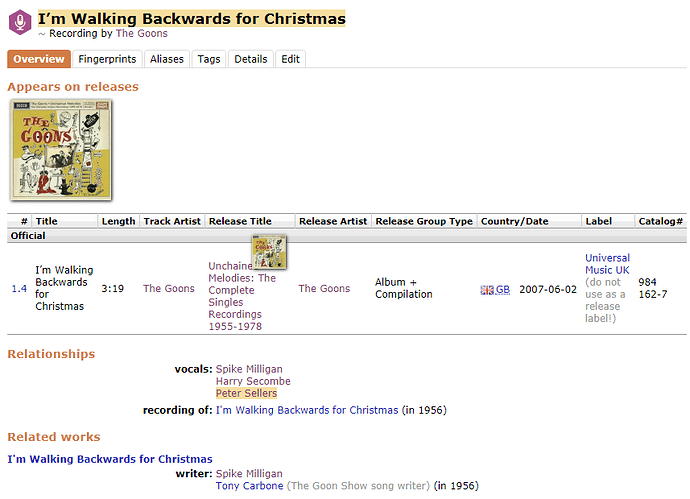 Yeah, I know I have a randomly cobbled together list of userscripts. They are all very useful for one thing or another and a thanks goes to the various authors.