Howdy!
Thanks so much to the community as I did my initial contributions. I learned a lot about the data relationships and did my best to link tracks to their source. Not necessarily an arduous process but it was a lengthy one compared to the seconds it takes to reap the benefits through MusicBrainz Picard. So I raise this topic not about a single release in the title, but the large dataset. I was going back through my library doing spot checks and updates when I hit a major discrepancy.
When I loaded up Billy Joel's release from a URL I'd saved back in 2018, things had radically changed. Looking at this overview that might not seem to be the case: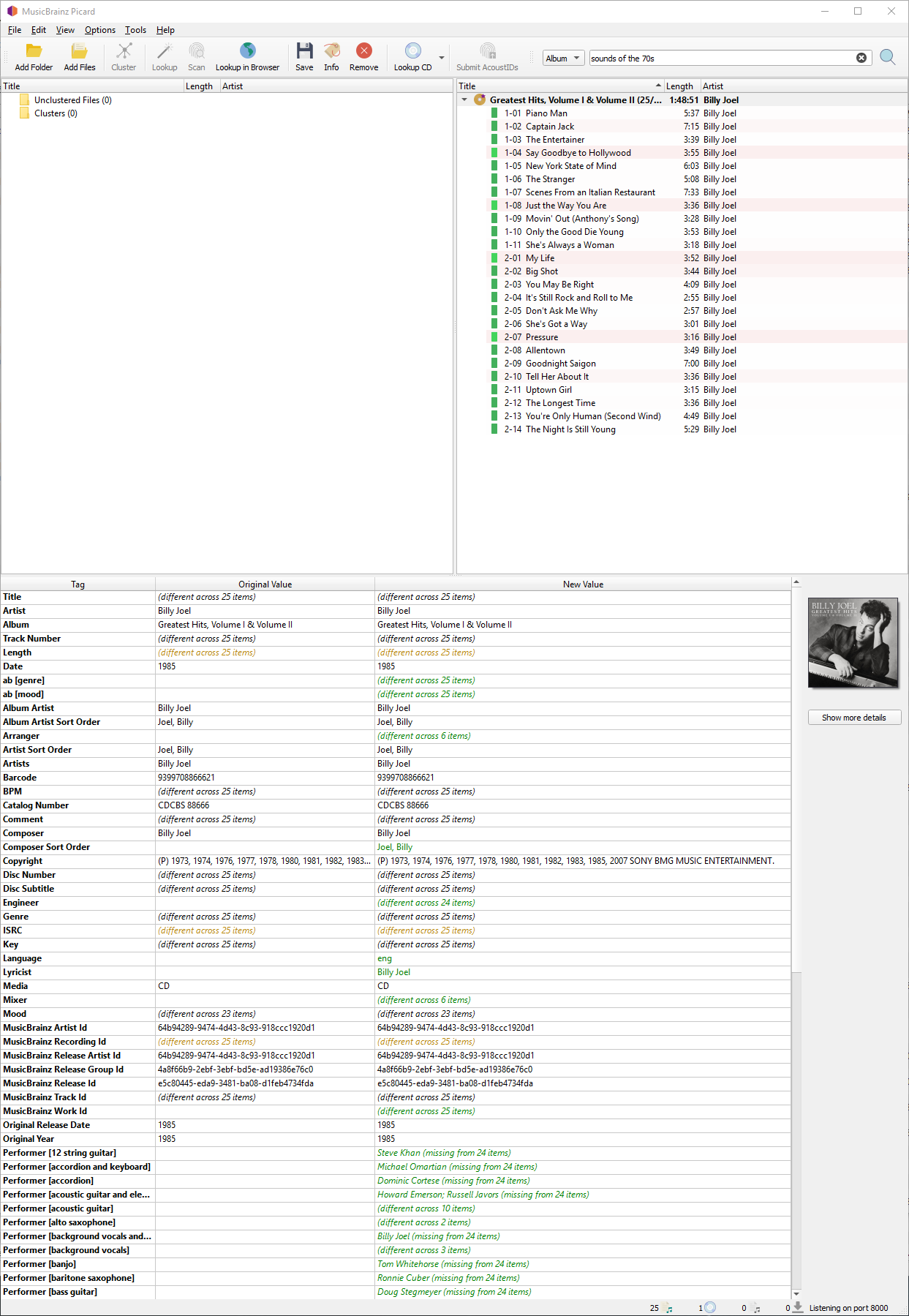 But each one of those light pink titles has a major difference in track length, essentially showing the version I have includes LP rather than Single edits:
You can see this is the most likely case by searching this example: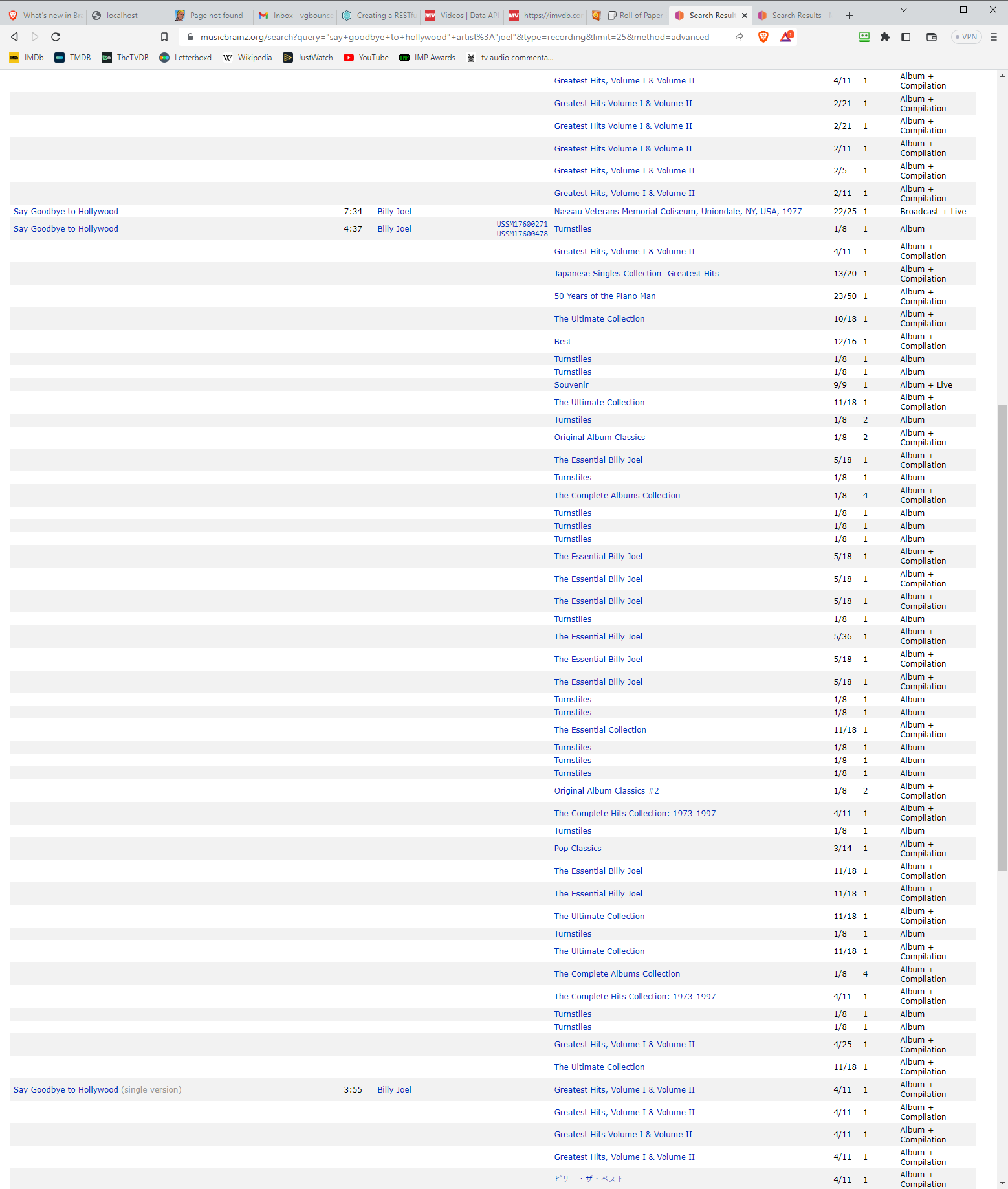 I own the CD but its in storage somewhere, I only have the version I bought from Amazon in 2008. You can see the differences from the version I used back in 2018. I understand the track length is tan colored as there are vagaries for many recordings but that's usually a couple of seconds, not half a minute or more.
I went through a number of alternate releases on MusicBrainz and Discogs and could not find a single one with the full version of Say Goodbye to Hollywood. I went back to Amazon and downloaded a fresh copy and streamed my purchased version and they all were the non-single edit used on apparently every release but Amazon's.
What is all this interminable blather about? Does any of this matter? So that's why I'm here. In terms of day-to-day if I want to listen to My Life, the credits don't change (except when they do because of additional musicians from the cut parts or a different editor, etc.) and I can always search for all version of a song I have and choose what to play based on length. But there's something, I don't know, "pure", about linking a song from a compilation back to it's source. If I were to create a new release would I attribute it to Amazon and link to the proper edits of Captain Jack, Say Goodby to Hollywood, Just the Way You Ate, My Life, Big Shot and Pressure? For such a huge seller and no-doubt big digital release I can find no discussion online of this version's significant changes in recordings used.
Sorry for the rant!
Edit: Added links to each image as I didn't expect this forum not to link the images automatically. Since they are fairly large PNGs I though hosting them myself would be easier, should I have uploaded them instead?