Does anyone have a script I can add to my browser to supress these excessive Digital Releases country flags?
They are starting to get out of hand in some places https://musicbrainz.org/release-group/dbb6a9dc-45d7-401f-8ff3-00494c7c6f7d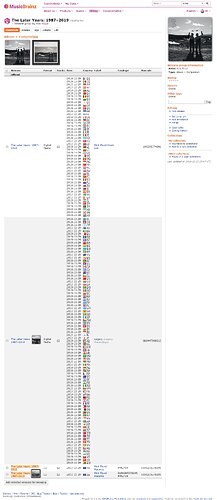 (click image for the rule comedy glory)
The "ideal" script would let me name three or four regions I am interested in dates of and hide the rest. (i.e. UK, EUR, USA is all I usually look for on something going "worldwide")
If it just hides the mess in ANY clever form it would be a great improvement.
Thank you in advance