When trying to save an album, some files are not getting saved. And I see the following error in the log.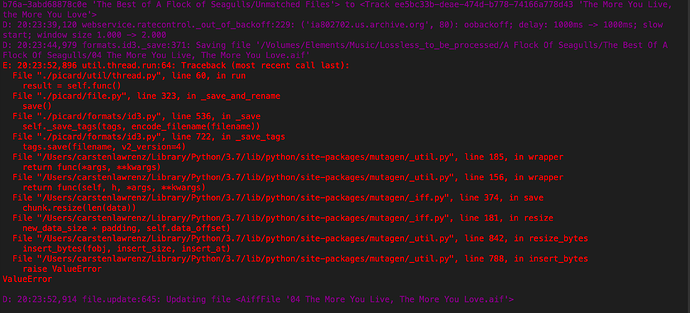 I've traced the error to the calculated offset being 1 byte larger that the measured filesize


Note this happens to just some files within an album. I am on MacOS and saving to a NTFS external disk.