Greetings, Everyone!
I am here to ask everyone about their best experiences scrolling through the MusicBrainz Web Page, their favorite features on the website and what changes would they vote to be added in terms of design in 2021.
We are open to any suggestions regarding the website but I would love to start off with the starting page on this topic.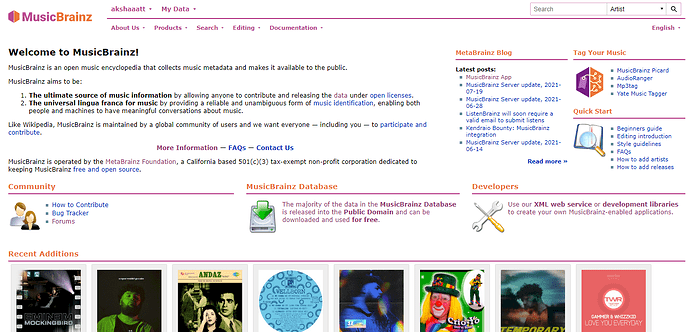 This is the website right now, just for your reference.
Let us all begin with the thoughts now!