I'm now setting instrument relationships to a song in album: STARTING OVER (https://musicbrainz.org/release/2f645ba6-fb8c-487f-b4ff-79ba02094996)
but hitting in a trouble with unknown abbreviation: "Op."
This appeared in a list of instrument players, in-line with Dr., Cho., and others.
Anybody have an idea of what-this-is?
I've checked Discography Abbreviations - Noal Cohen's Jazz History Website , but no help.
I also checked Instrument List - MusicBrainz . Here, I found ophicleide which might have abb. Op.; but this sound seems to be not appearing in the recording.
Following is an example which includes this.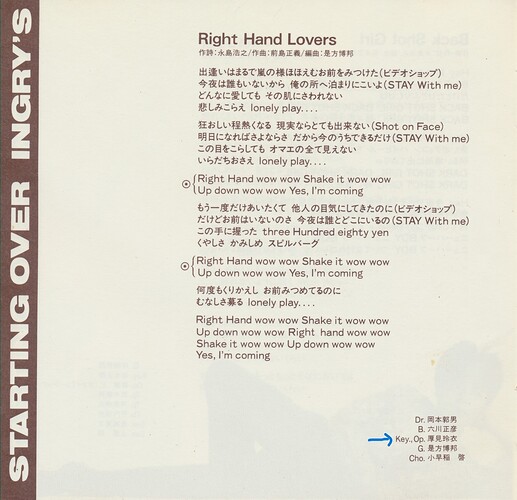 And, a live found in Youtube (sorry, original was not found).:
INGRY'S Right Hand Lovers 歌詞&動画視聴 - 歌ネット
starting from around 6:00.
The artist: 厚見玲衣 seems to be at least a keyboard player from official page:
http://atumic-rooster.org/
Other artists are credit as player of "Op." in the album; such as 斉藤仁, 古川貴司, and 福田竜太