So I'm not sure how to tackle this yet, but I would like some assistance if possible to help reduce time and increase the speed at which I can enter information.
I have been collecting various "advertisments" for events from magazines for a while now, and some of these can include many dates at different locations.
At the moment, I can of course, just add these into MusicBrainz one at a time, typing in the text manually but it's a long process and my hands begin to hurt eventually.
My idea would be for me to input a lot of this data into some kind of text-file like a csv/JSON/XML which a script of some-sort could read through, and then insert into the MBz Event submission form/create a URL with arguments with the values mostly (if not all) pre-populated, allow me to check all is good and hit the submit button.
Here's an example of an advertisment with many dates: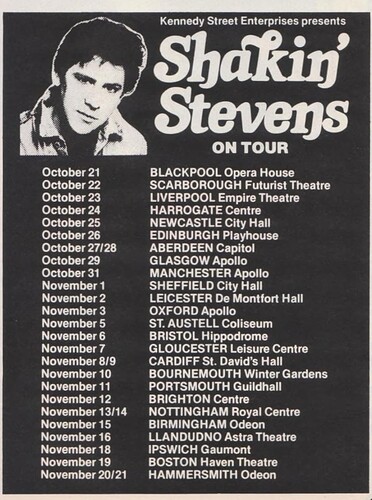 I know that when you're on an artist page you can click Add Event URL and the URL is formed like this:
https://beta.musicbrainz.org/event/create?rels.0.target=e0195400-ad63-4a21-8d56-9a96647cb24e
This pre-populates the linked artist (you just need to then choose the relationship)… but I am wondering if there are more things I can add to this URL to populate things like the Name, Type, Date and Location?
Many thanks in advance