We often have different artist names on releases than the ones displayed in the works: e.g.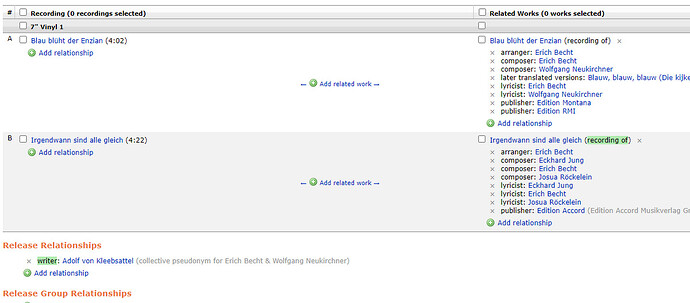 https://musicbrainz.org/release/b5a60cc7-8907-4b37-b249-3ac211d74c47/edit-relationships
The writers in the work for track A are Becht + Neukirchner. On many releases these two are credited as Adolf von Kleebsattel.
I think this should be reflected by adding the joint pseudonym to the release.
Unfortunately I can't find a method to relate the writer to the correct track and that makes it useless.
Any idea how to solve this problem?