When I saw that we are allowed to add ranges for the duration of copyrights or for publishers I thought the only practical approach would be to add the earliest known date and the latest known date, so that other editors can stretch this range according to later or earlier releases.
So I added the definite year to the release and an open range to the recordings / works: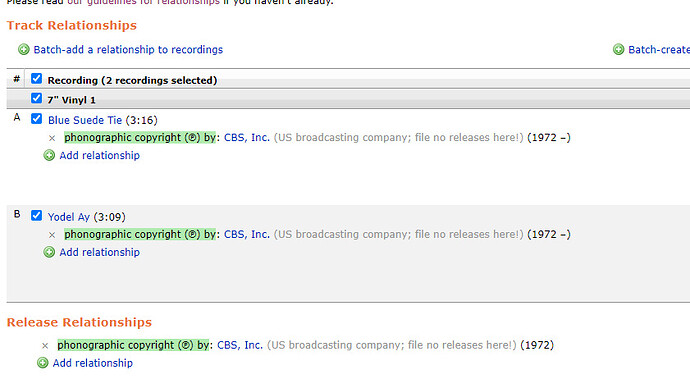 Means for me: date on the release until unknown ending.
But when I look at the overview it looks like this:

"from 1989 to present"
This is not what i expexted.
So I suppose the range is meant to be a definite range. We have to know the start and the end of the rights relation to be able to use the range. Is this correct?
The problem I see is, that in this case we only can add the years of the release for every different year we find.
It might look like this:
Publishers:
Virgin Music (1981) [first release in MB]
Virgin Music (1984)
Virgin Music (1988)
Virgin Music (2012) [latest release in MB]
instead of:
Virgin Music (?-1981-2012-?)
Or are we allowed to use the range as I was hoping?