Hi all
Since two days ago, I haven't been able to create a series relationship for a couple of release because a "server is being naughty".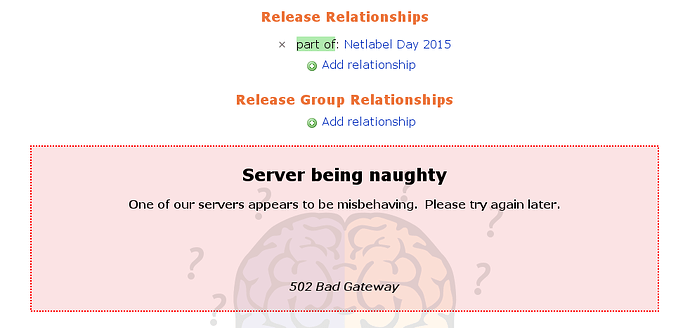 I had no trouble creating the releases and an artist though.
Anyone else having this issue?
Edit: an example is linking this release to this series.