I just added an Ian Dury 7'' " Reasons To Be Cheerful, Part 3". When I had a look at tthe recordings
I found this: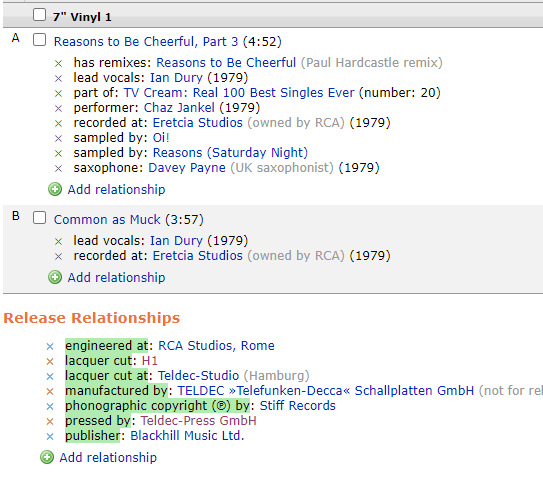 Recording studio for both songs: Eretcia Studios. On the 7''s from 1979 the recording studio is credited as "RCA studios Rome". When you google Eretcia Studios you only find 137 hits, most of them related to this song.
So I'm not sure if this name is really correct (137 hits for a RCA studio is not convincing).
Wouldn't it be better to merge this studio with RCA studios Rome and add Eretcia Studios as an alias?