On artist pages, we list other projects they release (individually) automatically above their Wikipedia as 'Also performs as':


Would it make sense to add a third line for 'Performs as a member of' for those credits?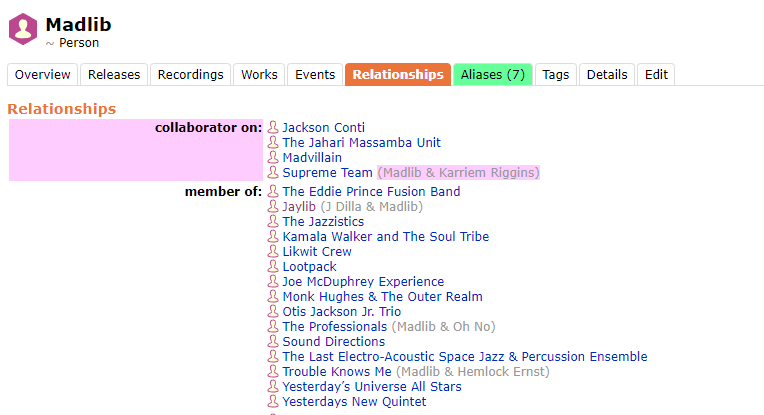 Maybe Madlib wasn't the best example (too prolific), I was thinking J Dilla at the time- it would be nice to show Jaylib under Jay Dee:



A quick search didn't come up with anything. Wondering if this has been proposed previously.