It seems to me that a discography entry on an artist's website is more correctly linked to a RG, rather than a release. Discographies are usually concerned with the content. They rarely include info about labels, barcodes, and all the things that distinguish releases.
But "Discography Entry" is only available when adding a link to a Release. For a RG, the only options are "standalone website," "reviews," and "crowdfunding page."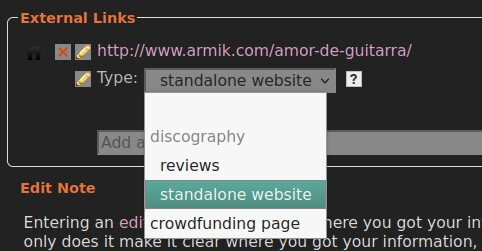 Is it this way for a reason? I just removed a link from this RG because it didn't fit the definition of "standalone website." But then I realized why the editor made that choice, since the appropriate choice wasn't available.