Hi all!
Our Mahler cleanup went very well (you can read more on the blog if you want), so it's time for the third Classical Community Cleanup! The community vote decided that we should look finally look into a composer whose name we can't type properly, the one and only Antonín Dvořák! Here's hoping for a nice continuation of our cleaning-up tradition.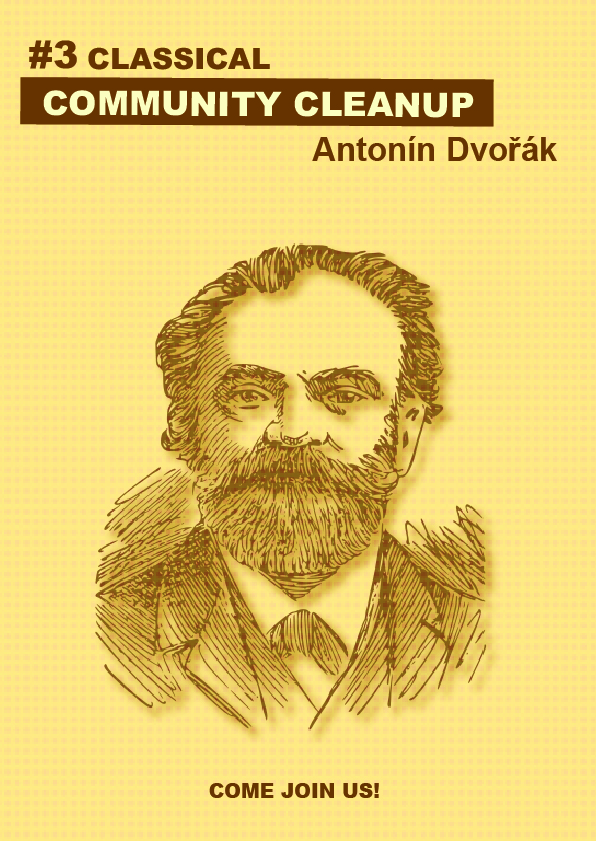 Remember: if you have any questions, just ask! I'm hoping for this thread to see a lot of activity with editors both asking and answering questions.
Tools:
What to work on:
Review the existing works to make sure there are no duplicates and the info looks correct, and add any missing works (keep in mind while it is perfectly ok to add lost works, it'd be good to specify they're lost so that people don't accidentally use them on recordings).
Check the release list for anything that doesn't follow the classical guidelines. Not only that should be fixed, but that's a good sign of the recording and relationship info being incomplete too.
Check the recording list. The only recordings that should be here by the end of the cleanup are of Dvořák himself as a performer, if there are any (which I think there might not be?). Anything else being here should have performer relationships added to it if missing, then the artist credits for the recording should be changed to list the main performers (you can use the relevant script for that). Try to fix the whole release the recording is on, even if it's not all by Dvořák! But in the case of a very large compilation, it's always acceptable to fix only the Dvořák content on it.
Add missing Dvořák recordings! If you have enough info to add a Dvořák release we're missing, that's always useful. Just make sure to try to add as much info as possible from the get go, so we don't have to clean that addition up as well
If you add all the possible info to a release, please set the data quality to High too! Only do this if you're confident you've added all the possible data (you have the release, or at least a full booklet, in front of you and you have added all relationships, including engineers, producers and the like).
By the way, you can get the above poster and a wallpaper version courtesy of @chhavi, in case you feel like having Dvořák himself staring at you will motivate you further!