This seems to mean that you have merged with the "Merge mediums and recordings" Merge strategy: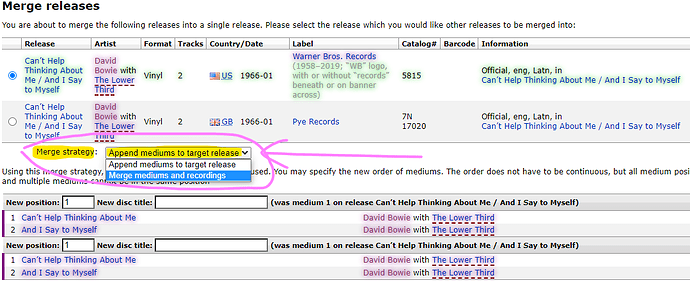 Merge strategies

Which is not the default.
You should have kept the default "Append mediums to target release" Merge strategy.

---
I think there are documentations, tutorials and even videos.
But it is not easy to make them visible.