I have a vinyl release not found in MB. Discogs has a super close match> https://www.discogs.com/Paul-Anka-Paul-Anka-Gold/release/2602065
Everything including the gatefold matches except for two very slight differences on the mediums and medium labels>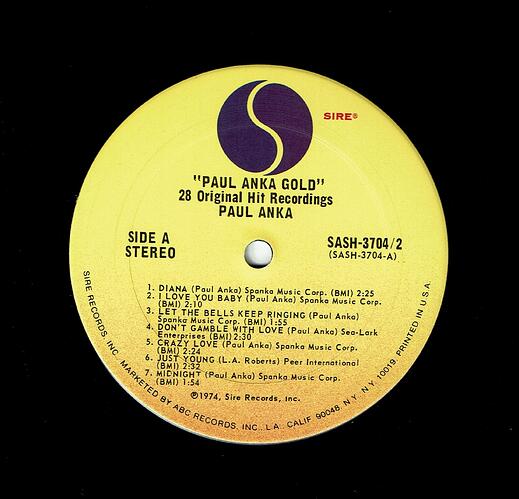 Discogs art .
The information on the discs is identical, only the placement of the info on the discs is different. Secondly, discogs mentions "etched" matrix id and lists the etched characters for each side of the mediums. My mediums have the same etchings with one extra "etch" character after the discogs character[s].
I want to import the info from Discogs with tampermonkey. I do know that during production, the manufacturers occasionally run out of labels and purchase new ones from a different supplier to complete their pressing run. Should I just import and add a disambiguation? How would you handle it? Your expertise is welcome!