I haven't noticed this before today…in the relationship editor, trying to add recording-area relationship to a bunch of tracks, I get some unlabeled radio buttons after entering the area: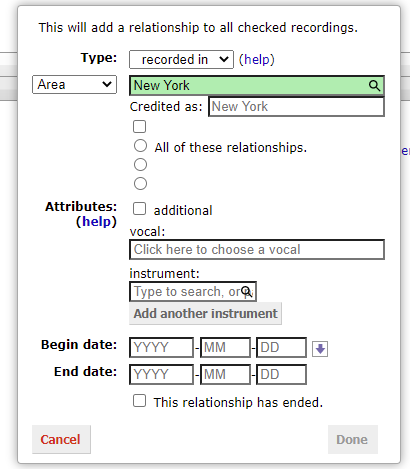 I can't just ignore them, because the Done button is grayed out. I'm running Chrome with several of loujine's userscripts active (copy dates and replace artist role).
Added: this seems to be limited to particular areas. I get this issue with New York (City) but not with other cities.