In this album from "21 Savage" you can see that Picard likes to fill the track #2 "Dirty K" with the two Artists "21 Savage/Lotto"


If I have a look at this release, I can't see this informations. At least not as normal/guest user.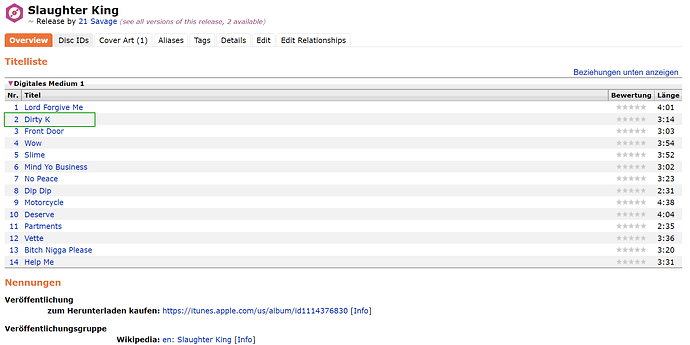 If I do my login on the website, I can see this additional information: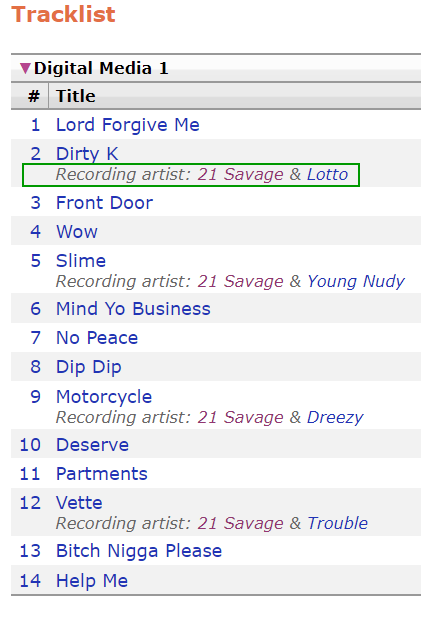 Two questions:
1.) Do we have a Picard setting to use/fill the recording artists? (If yes, where can I find this setting?)
2.) Is it by design, that not logged in users don't see the same information as guest users?