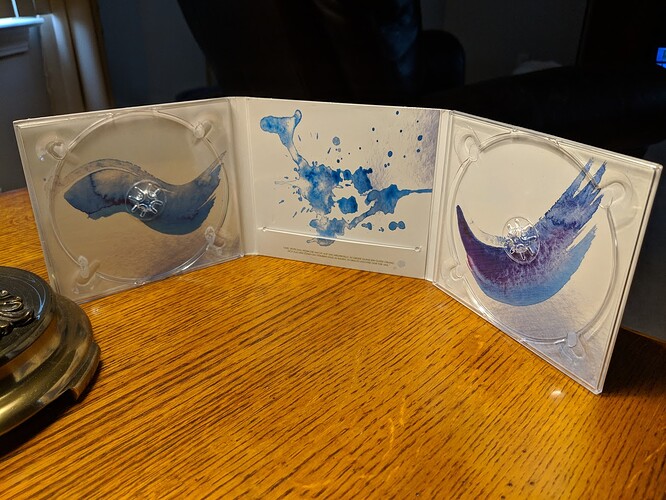 What would you call this type of CD packaging? I'm leaning toward "digipack". The relevant packaging options are:
Digipack: "A folded case, typically made of coated paperboard, with a plastic tray glued into it." It's basically this but with two plastic trays.
Gatefold Cover: "A cardboard sleeve that folds in halves, thirds, etc. It can hold multiple records or CDs as well as booklets, posters and other memorabilia." This sounds right except perhaps for the word "sleeve". If "sleeve" means the CDs slip inside the cardboard, then this is not the right category.
Other: It can always be this.