I was looking through Picard's options, hoping for an option to choose a darker color scheme. I found the following in Options > User Interface: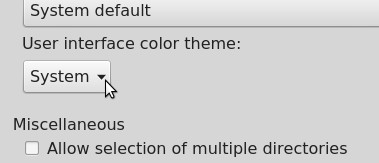 I got all excited, but when I clicked on it, the dropdown only included "Default" and "System." I selected "System," but this doesn't follow any theme changes I make in the system (Linux Mint 20.3, Cinnamon desktop).
Is there a way to add additional themes to this list? I haven't been able to find any.