Hi there,
So I have a folder of one Artist, within it is 100+ folders. Each of those folders is a live show/album.
I would like to be able to use the name of the folder and apply that as the name of the album for each track within each folder.
Here is an image of what I am talking about: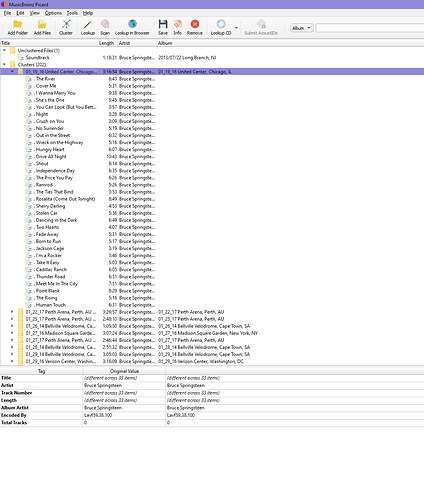 Is it possible with some automation, to get it so as that within each folder each of the tracks albums are called the folders name? instead of doing it manually for 100+ files, have some automation just copy the name of the folder into the album field?
Thank you SO much in advance, I have been searching all over the web for a solution.