I'm trying to tag an album with musicbrainz where the first track is 0:

An old version (1.3.2) of Picard names and tags the file correctly (img 1)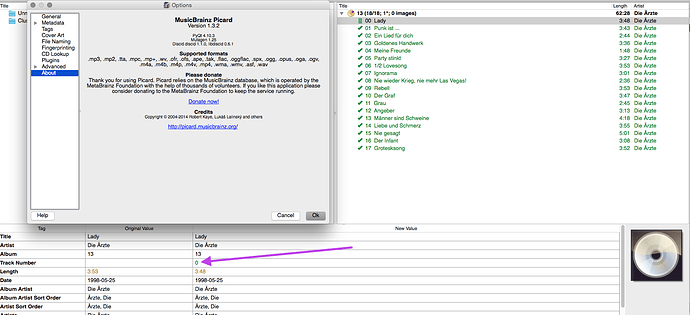 A newer version of picard (2.1.3) names the file correctly (00 Die Arzte - Lady.flac), but does not set the track number to 0 in the tag (img2). Is this due to a setting I have overlooked? Or has something changed in newer releases of picard?