@IvanDobsky I have had 3 Covid vaccines.
Microchips run through my veins.
I receive 5G without a phone.
Internet mk 1 was also a not for profit, that's why companies make so much money from using it.
I'm old enough to remember JANET.
My 8 year old android still works fine… as long as you don't want up to date apps, updates, security or any of that new fangled stuff. It still makes phone calls.
The way tech is progressing it gets a shorter and shorter supported live. By the time we get to 100years tech will be obsolete before you buy it.
That looks like Phone. Sensible just does calls phone. That's only dumb if you also need a computer in your pocket. Now if that will also play my FLACs I'd be happy.
Remember when phones were these small things that fit in a small pocket?
I got the chimp one, really useful as now I can pick things up with my feet.
You'll need a computer in your pocket for that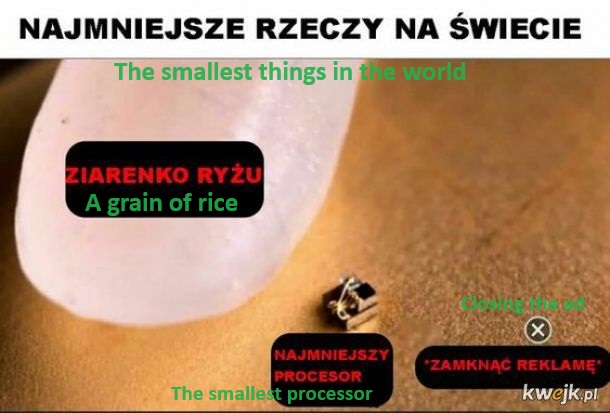 This is not joke:
Yeah, but have you seen the size of the battery pack…
The Pirate Bay still works…

Lawyers have not reached a consensus regarding *.torrent text files?
so we have to be careful here, we're not to be seen promoting illegal file downloading
The problem is .torrent files, or the general nature of how Torrents work is not illegal… and can be used for plenty of above-board and legal uses… but it can also be used for illegal uses. At the end of the day, its a technology - even though things like Napster, Limewire, Kazaa etc. have faded from view P2P downloads are still a thing and possible; just not very common.
You'll often find the lawyers attack that these websites for enabling the illegal content to be found easily (which is all a .torrent file does really, is to say "download x, via y") not so much hosting illegal content explicitly.
At the end of it, it's just whack-a-mole. Website comes up, gets popular, goes down. Repeat over and over. TPB are likely in a better position due to having the popularity behind them and lawyer-y people advising them on ways to avoid it all.
@sound.and.vision I know this rule.
But I didn't write directly what the website and its files are for.

As for the rest of your statement, that's exactly what it is.
I don't understand why you promote this kind of things…
Is it so difficult to buy a CD?
These albums are sold at about 1€ each, nowadays (second hand).
Even before being rich I was selling some CD to be able to buy new second hand CD, and it was more expensive than today…
If I loved less than half of the CD, then I would sell these to enable buying something else.
It was tough decisions at the time, with many regrets, but now that I am rich, I buy back all those I have sold in my life.
I'm not promoting anything.
Only a child or a very old person does not know this term.
I wanted to discuss piracy in the age of Spotify and YouTube.
I mean, for music, it's kind of died a bit of a death. Spotify/YouTube Music/Apple Music/Deezer have pretty much solved the hassle of finding and downloading an album. I recall back in those days (when I genuinely didn't have much money for CD copies of the albums I wanted) the disappointment when trying to find a slightly more obscure album online and being served up either nothing, dead links, no seeds, or terrible quality.
These days, even some of the more obscure stuff is now available on streaming platforms in a quality good enough for many (I know a lot of audiophiles poo-poo it, but they're not the average joe).
The only thing that could ruin this is if the prices were raised too high, or content began to be cut.
In comparison to the video market, Netflix seemed like a saving grace about 10 years ago. Although I already could see the problems when half-way through watching MTV's Daria it was removed without notice from Netflix UK's platform; something I knew wouldn't have happened if I had watched it on physical media or from a download. Luckily (?) for MTV/Viacom I ended up buying the DVD boxset to complete my viewing, but I never put much trust into any streaming platform that can "taketh away" when they like.
Video's always been a bit more contentuous than music (for whatever reason) and the increasing fragmentation of streaming services (i.e. I need to have 10 subscriptions at about £10/mo to watch the 10 shows I'm interested in) is pushing people back into downloading the content they were previously happy to pay for. Some people call it greed.
Of course regardless of the market, we know that both systems don't seem to really work on a royalties basis. What with the common knowledge that Spotify pays sweet FA to an artist for a stream, and that the royalties coming from streaming platforms is apparently nothing like it was for TV syndication (part of the reason for the recent strikes). Of course fixing this issue, usually means price hikes to the consumer, which would turn many away (see the prevalance of people using "hacked" IPTV boxes).
Even when you look historically at CD prices, CD's were (on the whole) expensive (considering the low cost to produce) to buy - so you'd buy one or two a month, whereas these days you could consume multiple new CD's a day for not even the price of a single album. Then again this wasn't even great as even then your $15 wouldn't go directly to the artists bank account (assuming you were buying from one of the prevalent music retailers like Tower Records, Virgin etc.) it'd go to the label and they'd divide that up and give a meager amount back to the artist - but it was probably more than what they currently get for an entire album stream on Spotify.
There's not really a solution to this that I know of. People want to enjoy art freely. Most creators of the art want their creations to be appreciated by people, and so they have to let it exist in a "free" sense (be it genuinely free, or for so little it might as well be free) for it to gain popularity. Where the artist can make their money is in areas where people are more inclined to pay up which is usually experiences (i.e. gigs, festivals) or with additional merchandise (like t-shirts, patches, tote bags).
I already asked about it here on August 12:
Because its mostly just whack-a-mole. You take one down, another appears in its place.
Also cost, many of the things that are still on YT that aren't already content matched is because either:
a) the copyright holder doesn't have the money to pay someone to continunally flag up such releases, do legal chasing, cease and desist etc.
b) the copyright holder simply doesn't care anymore
Also, although not a Polish speaker, cda.pl just looks like https://pluto.tv/
Many of those shows are probably being re-distributed with the copyright holders consent; why they're free is because they're worth so little that they're happy to make the few pennies off adverts.
I think this exhausts my curiosity.
I don't have any questions for now.

Ebay for CDs!! I also used to do a lot of torrentting, but went back to Ebay instead. CDs are so cheap on there it is comical sometime. Torrents need more people in the scene to work… and less people who share the harder it gets to find something. It is quicker to buy a whole back catalogue on EBay for a few quid per CD than wait for weeks to download that torrent.
Because Google have bigger lawyers and just throw cash at the copyright people. A few million dollars is pocket change to them. Their aim is to be more of a "go to" source than Spotify\Deezer\iTunes. Just the difference is they let pirated tunes fill their servers.
I'd rather have my CDs any day. Well, CDs ripped to FLAC on a Media Server…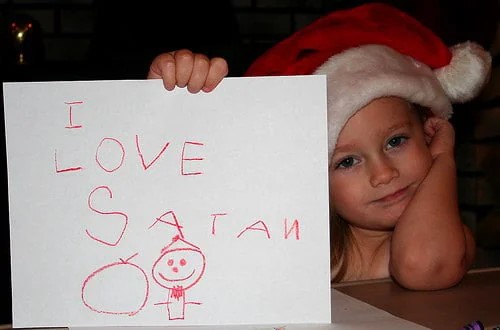 Why is Linux still used by 1% of people if it is so good and safe?

Rules should oblige streaming platforms to identify right-holders via the correct allocation of metadata to help their works to be discovered, as well as to prevent e.g. streaming frauds used to reduce costs and lower value. A label should inform the audiences about purely AI-generated works, they add.