OK, I have a very large music collection that fell victim of a bad hard drive and got scrambled. I'm picking up the pieces and trying to re-organize my collection using MusicBrianz Picard (MBP), AudioRanger and a de-duplication program called Duplicate Cleaner 5. I understand that (MBP) can only handle a reasonable amount of files thrown at it, but this complicates my process of tagging the files, then de-duping them and eventually getting the GOLD Star of a Perfect LP in (MBP).
I was wondering if anyone can suggest to me a workflow with the above scenario? How would you go about cleaning up a music collection with all the restraints? I'm pretty sure I don't have all my settings optimized under the OPTIONS menu for the fastest processing and efficiency.
I'm using a file naming script that was suggested t me here on the Forum but it is effectively doubling the amount of LPs it clusters. This adds to the problem of number of files I can process befre the program crashes. See example below.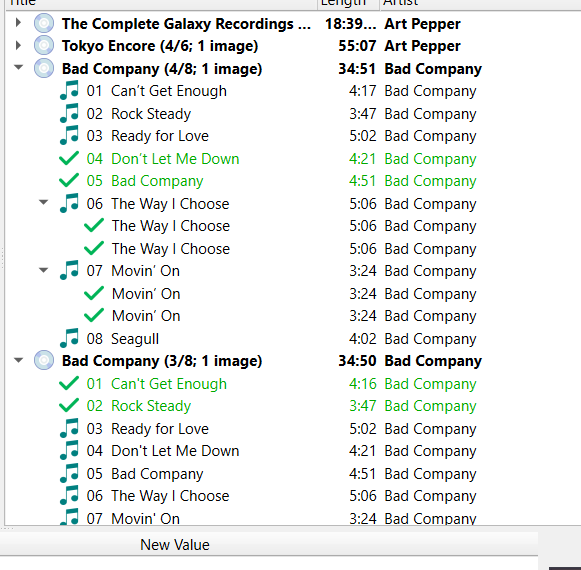 I'm just trying to ensure I am spending my time wisely by using this program correctly. ANy tips are much appreciated.
Here is the file naming script that produced the above image:
$if2(%albumartist%,%artist%)/%album%/$num(%tracknumber%,2) - %title% - %artist%
Thanks, bob