Hello.
Quick question.
What would be the reason, and the solution, for why Picard multi-value tags simply do not appear anywhere else outside of Picard?
Not in Mp3tag, not in MusicBee, not in Foobar2000. It's like they don't exist.
But, in Picard, indeed multi-value performer tags are alive and well - in all my box sets and CDs.
Please see image for example.
How can I set up Picard to actually write multi-value tags that are readable outside of the program? I feel crippled by this and my ignorance

Thank you everyone.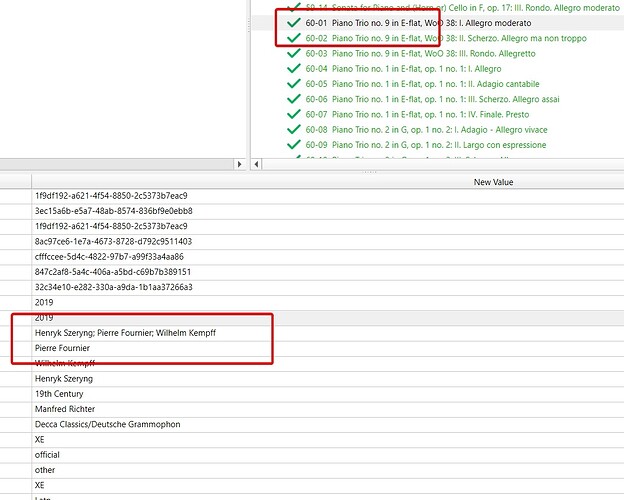 (Performer tags not showing up anywhere in any other program - only Picard)
PERFORMER ______ Henryk Szeryng;Pierre Fournier;Wilhelm Kempff