For whatever reason this code:
    elif column == 'tracknumber':
        return self.metadata['totaltracks']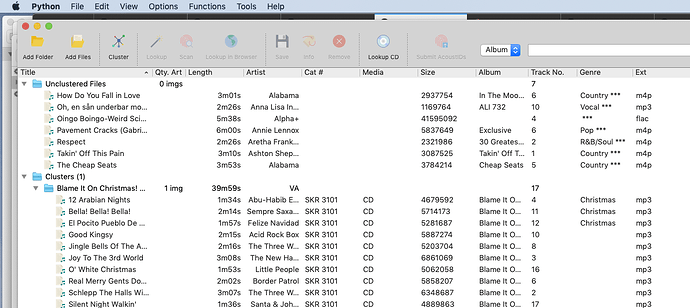 As you see the 7 in the "Unclustered Files" line is the sum of the tracks in that cluster, as is the 17, while it's also showing the
%tracknumber%
for that line item, it's serving dual purpose by co-incidence, since you'd see the album name on the Cluster folder title, and how many tracks are contained within the folder at that moment…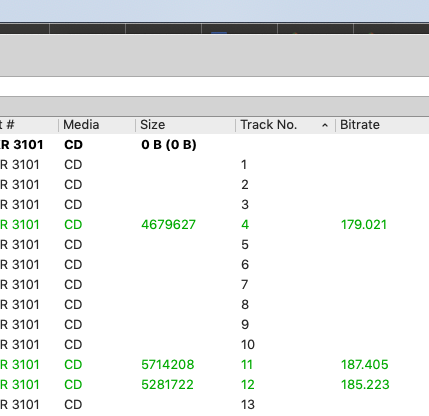 What I'd like to be able to do is use that behavior to have it actually add up the Size Column so that you can see how much data that Album is going to use on the disk.

    elif column == '~filesize':
        filesize = self.metadata.filesize
        sizestr = "%s (%s)" % (bytes2human.decimal(size), bytes2human.binary(size))
        if not filesize:
            return sizestr
        else:
            return''

…and figure out where to apply formatting so the Track Size shows the bytes2human value as well.
Icing on that cake will be NatSort on those values instead of sorting as strings.