Kia ora! Time for another one of these.
The requirement is a script that lets me add release and release-group relationships without having to load new pages (e.g. from the artist page). Find an example of how it could work at the bottom of this page, but you may have a better way of doing it (best to discuss first if that's the case)
The bounty for a this script is 100USD from me 'can't really afford it but my time is too valuable to faff about' fund

---
Possible implementation: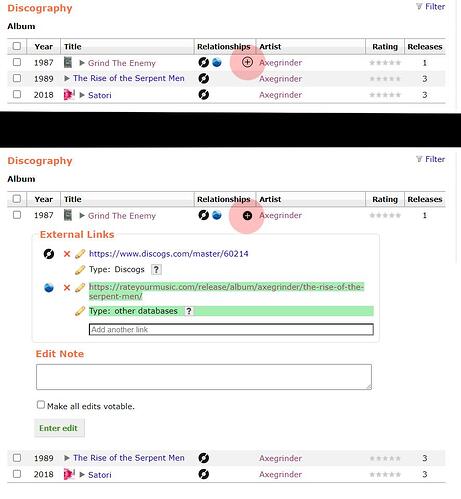 This mocked up method adds onto the existing scripts Shortcuts to external links. It would have to be made compatible with Expand/collapse release groups as well (expanded releases don't currently get their own external links row), or have all the functions combined into one new script. If this really is not possible let me know and I can change requirements.