Footer for a website is a well stable place that stores static information and quick access links .
it's a general user pattern to scroll down to the bottom to access informations
like Contact us Section containing links to -
github, forums , twitter and other handles
a physical address
However , right now i didn't see any of these there! Infact this Contact us section is placed at the top of the page .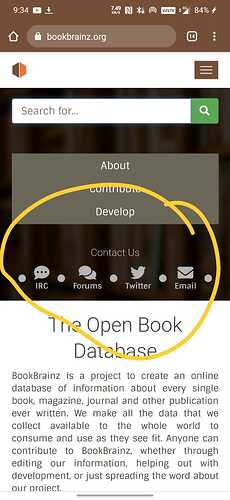 which somewhat is creating a less demanding UI and access pattern for a user.
Also in current implementation of footer, components like copyright texts , sponsors logo , and other necessary info has not be displayed in a proper way !
keeping in mind the current design pattern and importance of footer in the website , i would like to redesign footer to a more responsive ,intuitive ,useful, more user interactive version of it.
@mr_monkey
before putting foot in work i think it would be nice to get myself familiar with current design pattern like what colors we should use, font sizes, margin and other design aspects that our website follows.
Also let me know the else possibilities.