Hello
Maybe you'll be able to help me with one thing. I'm using the following code. The case concerns %_multiartist%.
$num(%tracknumber%,2)). $if(%_multiartist%,%artist% - ,)$truncate(%title%,70)

%_multiartist% in compilations adds the artist name in the file name, for example:


in single artist album $if(%_multiartist%,%artist% - ,) generates only track title without artist name: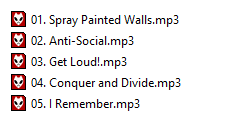 And that's fine, it's just as I wanted. But there is problem with single artist albums with featered artist. The script generates file names with the artist: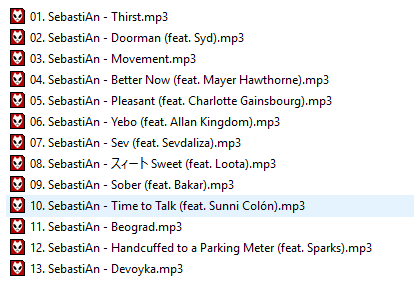 Is there any solution so that in this case (single artist album with feat) the artist is not added in the filename?