Hey
I'm new here and I hope that this is the right place to post this.
So, I recently downloaded Picard and already love it but I can't get it to import featured artists from MusicBrainz: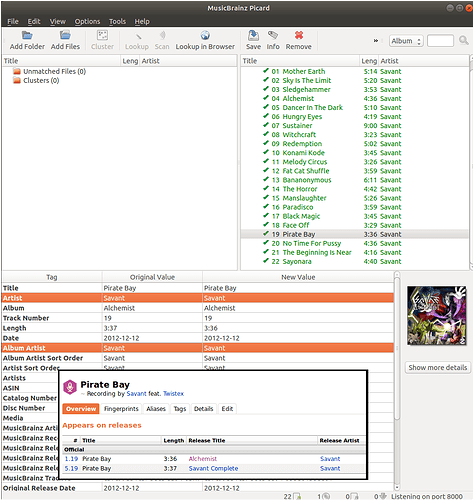 As you can see Twistex doesn't appear anywhere in case of the 19 track: Pirate Bay despite MB having the info. And it's not only with this track, there are more tracks with featured artists in this album.
Is this how it supposed to work? If so, can I make to work what I want?
I'm not using any plugin. I only changed how it names files. Can you please help me? Thanks.
EDIT: I'm not using standardized artist names.