In addition to the significant fixes, especially for Windows users, that constitute the primary reason for the latest release, Picard 2.9.1 also has a new feature. Picard can now be set to automatically check for available plugin updates and notify you if an update exists for one of your installed plugins. The notification looks like: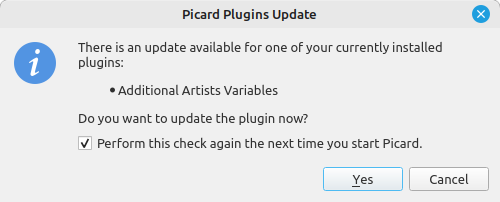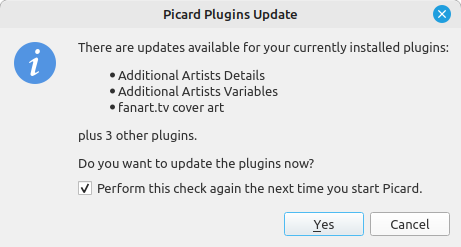 If there is no update available, then no notification will be displayed.
This new option is disabled by default. It can be enabled from the "General" section of the Options settings.