Hi there,
I have this issue where MusicBrainz Picard found the correct performers for a track, but when I drop a file to this track to tag it, performers are missing. I'd like to understand how to tag these performers.
1: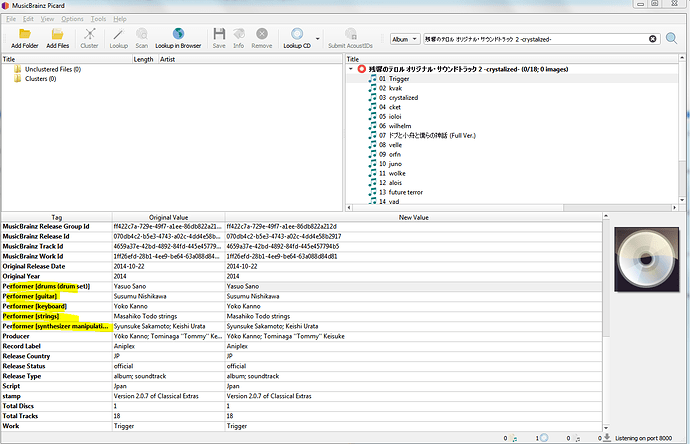 2.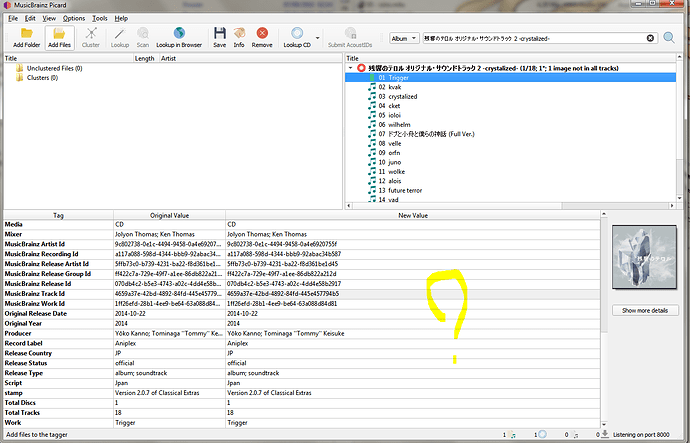 I'm using Picard 2.3.2
File is AAC
Thanks in advance for your help !