Hi!
I just wanted to share that we just updated the main server to improve the recommendations tab that was quite sad previously. The tab has now been renamed to "Created for you" and is live now:
Here is a quick look at how that looks: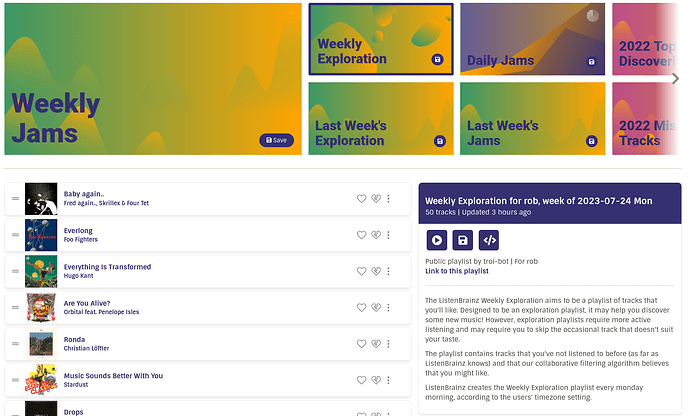 These playlists will update every Monday at midnight according to the timezone set in your account.
Let us know what you think!