good evening~
I've come this close to just entering this edit, but after the discussion about The Jacksons, I figured I'd ask here first.
(using parentheses around the artist name, because the asterisk and apostrophe blend too much with quotation marks)
all of NSYNC's official releases after their debut album (save for one or two special cases) feature a star in front of their name (as in ★NSYNC). in fact, (*NSYNC) hasn't been on any* release cover, since in the first logo it looks more like an apostrophe ('NSYNC).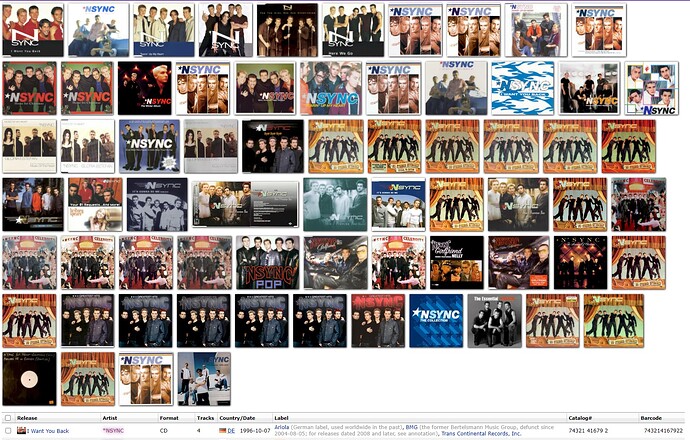 (the second release cover seems to be a reissued single with the original release date, not the reissue release date, to answer your next question. edit has already been entered)
---
the question is, should the artist name be changed to (★NSYNC)? that seems to be the name they've used on most all physical releases.
the counter-argument I can think of offhand is they use (*NSYNC) on streaming services, like Spotify and Deezer. (speculation) that could be due to lack of Unicode character support early on (we're talking late 90's), and they just kept the asterisk for consistency (/speculation).
*that and an official single release they did with Gloria Estefan in 1999 clearly has an asterisk, not a star (which could be an outlier, since it's a soundtrack release):
thoughts?~