Hi there!
I apologize for what might be an obvious question – I've googled around a bit, looked at some tutorials, but this has me stumped.
For unmatched tracks, I'd like to show the 'artist' tag, even though my file doesn't have one. It is so tedious to have to manually add it to every unknown track.
Here are some images that hopefully explain what I mean –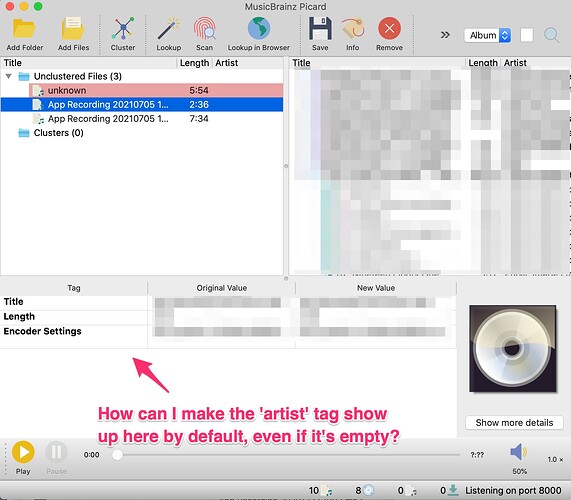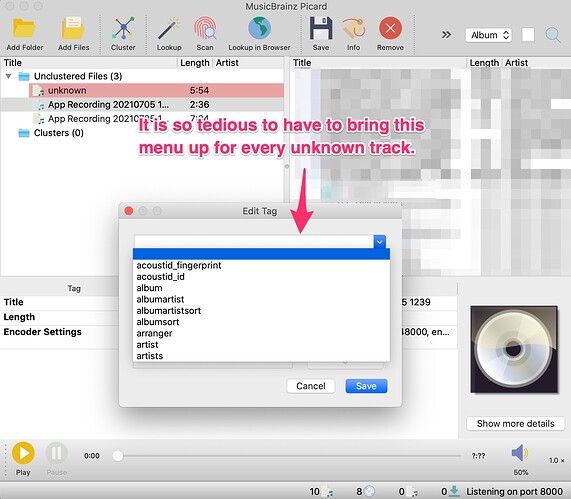 Thank you for the help!