Hi all, I installed MusicBrainz Picard (2.8.5) on a new PC and I'm experiencing something weird. When I identify music and it moves to the right pane, no information is showing.
Here's my file: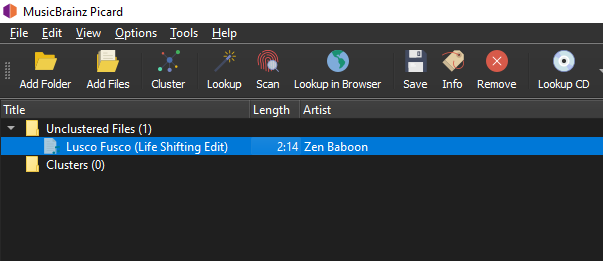 I've created a release here: Release "Lusco Fusco (Life Shifting edit)" by Zen Baboon feat. Joana Principe - MusicBrainz
Here's what it looks like in the right pane:


Here's what my columns look like: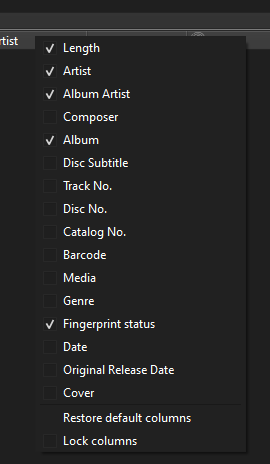 I've scoured through the options for anything that might be causing this but I have no idea. Saving the file names & moves the file appropriately to where I have it set, I think it's just a display issue. Can anyone help? Thank you!