Hi everyone! I participated in this year's GSoC program to introduce a new feature to allow CritiqueBrainz to review BookBrainz entities.
Today, we released a part of this feature to all the users


You can now review BookBrainz's Edition Groups on CritiqueBrainz!!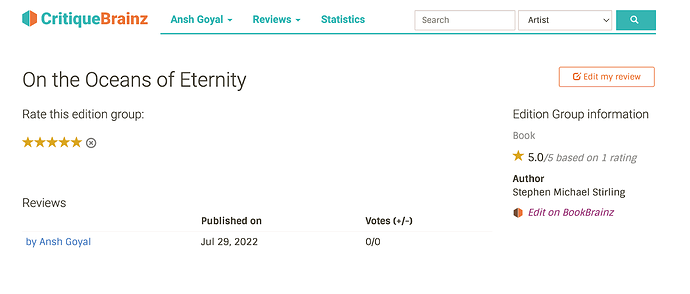 Please go and check it out, and thank you for your time!