There's probably a very simple explanation that I'm missing, but I've matched 3544 FLAC files with a 171-CD box set called "The Complete Works (Edition Bachakademie)". When I save the tags, all the tags are saved to the FLAC files except the titles. See the screenshot below: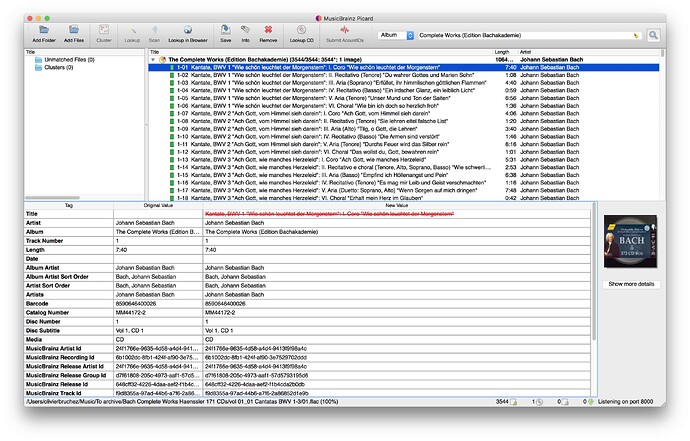 The original FLAC files don't have any tag. In the screenshot above, I've already tried multiple times to save the tags.
What am I doing wrong?