Is the recording entity I am referring too.
I have two digital copies of this song, and they generate two fingerprints. They are audibly the same (a studio recording) but one appears to be subject to the "loudness war" effect.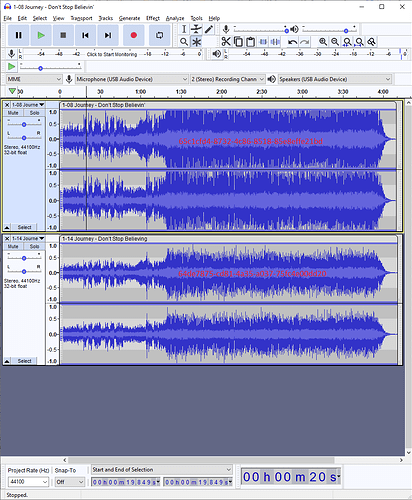 As you can see the spectrum difference in the above screenshot.
So my question, if the song is "louder" is that a new recording or same recording?