Hi,
Why is there no proper matching (Artist, Release,… ) happening for this release?
https://musicbrainz.org/release/3d623c11-fbec-4da5-8754-6b556e48318b
I am submitting correct recording MBIDs and the release is known on MusicBrainz, I have added it myself on January 24th, so more than 3 weeks ago… Shouldn't there be a proper match for my listens?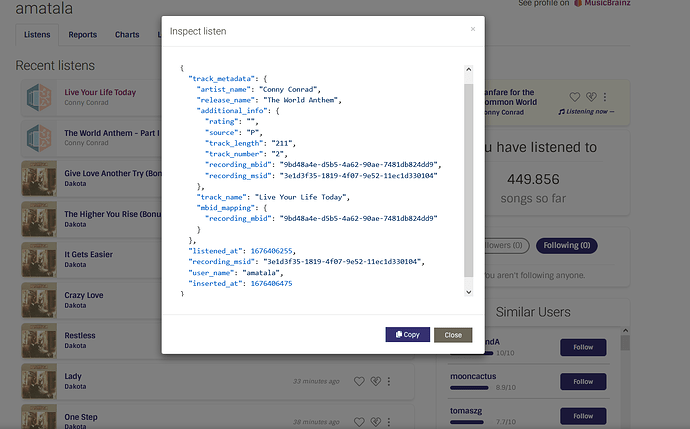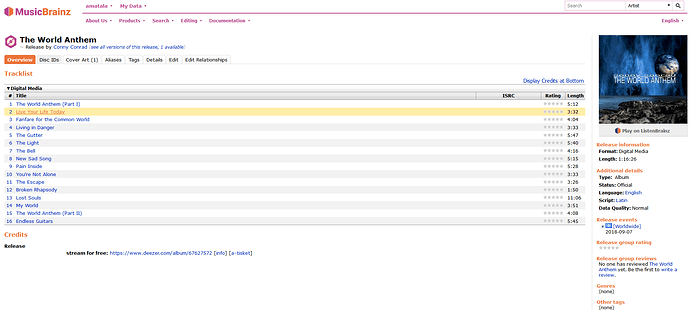 Thanks!